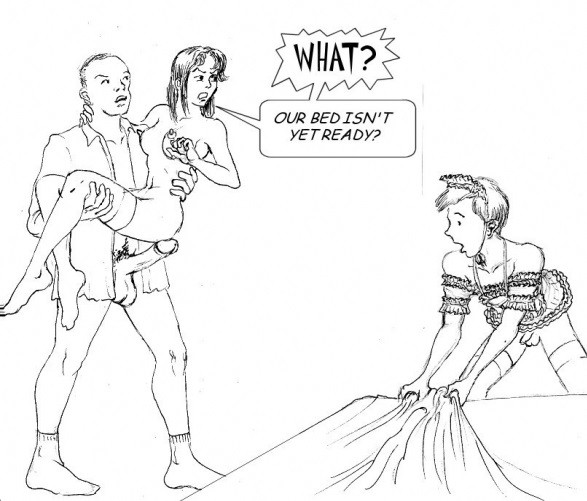 Your sissy's wishes have come true. At her insistence, you have successfully transformed her into an obedient, chastised sissy-sex-slave. You like your new life. Your sissy has taken over all the household chores and has become quite the expert at sexually pleasing you—without the use of her tiny locked-up cock, which has now been transformed into a soft and limp clitty.
From your now superior perspective, things are pretty much perfect… well, almost perfect.
You are missing—maybe even craving—penetrative sex. Yes, you've tried having her using a strap-on to fuck you and it's nice. But you're wanting the real thing. From a real man. And your sissy should be wholeheartedly supporting you since she is no longer capable of providing you with what you need.
So you've decided to take a lover. You're excited about the prospect of a hunk with a huge cock making love to you. Your sissy is excited with the added humiliation and emasculation that comes with being a sissy cuckold in training.
Here are are 10 sissy cuckold training ideas to get your erotically inspired imaginative—and possibly other—juices flowing.
#1 – Sissy Cuckold Dirty Talk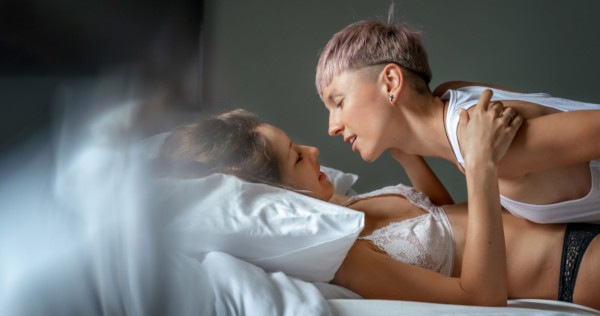 While your chastised sissy is devotedly using her trained and talented tongue to please you, you repeatedly mention how a nice hard cock, which she is obviously lacking, could be pleasing you even more.
This cuckold dirty-talk will inspire her to lick you with even more enthusiasm, bringing you to a body-quivering orgasm.
Afterwards, don't forget to remind your sissy that while both you and your prospective new boyfriend will be savoring orgasms on a daily basis, she will be having zero of them. However, she may soon be experiencing a modified form of release (see Idea #10 below).
#2 – Permanent Chastity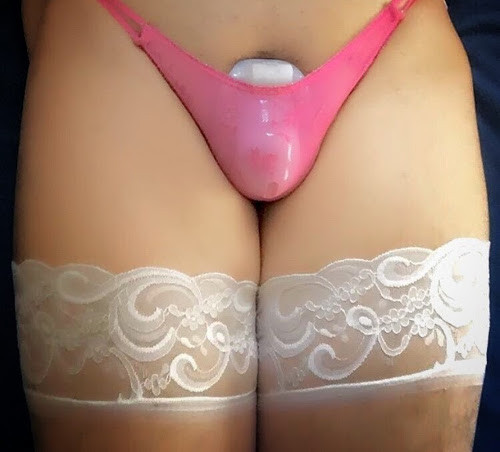 You and your sissy have most likely been playing around with chastity and periodically removing her cage for: scheduled orgasms; supervised orgasms; ruined orgasms; humiliating orgasms; etc. These releases are not only a lot of work for you, they deprive a sissy of experiencing the finer points of being a chastised cuckold.
Consider weaning her from these unnecessary, messy, male-like forms of sexual release and place her in permanent chastity.
Yes, she will whimper and whine at first, but it will make for an overall more excitingly erotic cuckolding experience for both of you. Just explain that this is an important part of her sissy cuckold training.
#3 – Cock Sucking Practice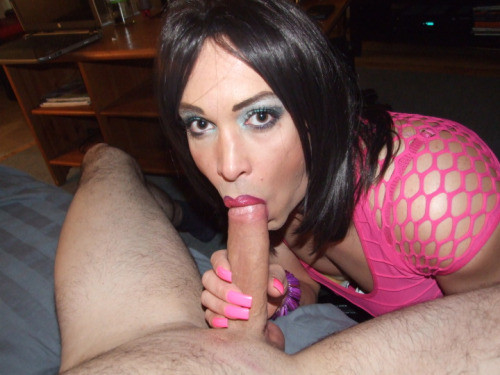 Whether your sissy has gay tendencies or not doesn't really matter. You will most likely want her to be able to competently fluff-up your lover on a regular basis. Occasionally, he may even feel inspired to shoot his load into her pretty mouth.
That being the case, a sissy should be practicing being a good cock-sucker on a daily basis. Get her an appropriate sized dildo—with a suction cup at the base—and require that she hone her skills to perfection.
You don't want her embarrassing you in the bedroom.
#4 – Take Her on a Sexy Shopping Trip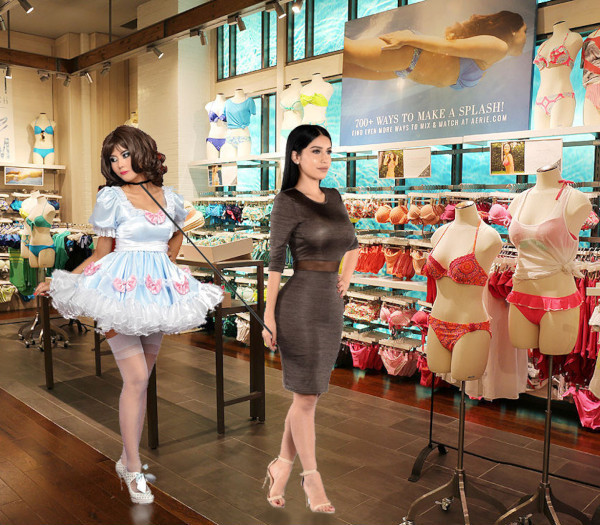 You will want to look your absolute sexiest when meeting your lover, especially the first time. Take your soon-to-be-cuckolded sissy on a shopping trip and have her help you to pick out a pretty dress and a pair of new heels. Don't forget some sexy lingerie too.
Shopping for sexy clothes that will excite your lover will also excite your sissy—leaving her caged clitty twitching in her panties.
#5 – Find Your New Lover Together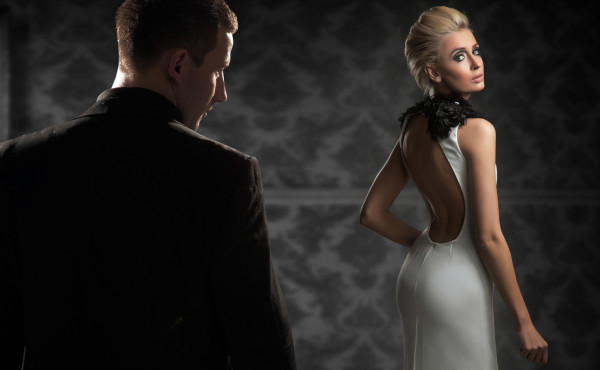 It can be fun and exciting to have your sissy help you to pick out your new boyfriend. Make it a game. Go out dancing wearing a short skirt and high heels and when you spot a suitable prospect, have your sissy approach him and ask if he would like to dance with you.
This scenario works well whether a sissy is dressed like a boy or a girl. She sits at the bar watching you and your prospective lover dance erotically close to each other. If you like him, make a date to see him later in the week.
#6 – Have Her Help You to Prepare for Your Date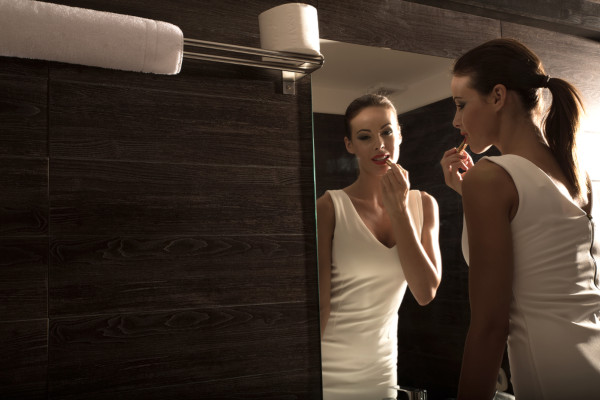 Now that the rendezvous is set-up, have your sissy help you to get ready for your date. Allow her paint your toenails then lay out the outfit that you bought while shopping together.
While she's on her knees helping you into your heels, take the pointed toe of your pump and lightly scratch the underside of her caged clitty. This will serve to signal that she will soon become your sissy cuckold wife.
#7 – Buy or Build a Sissy Cuckold Cage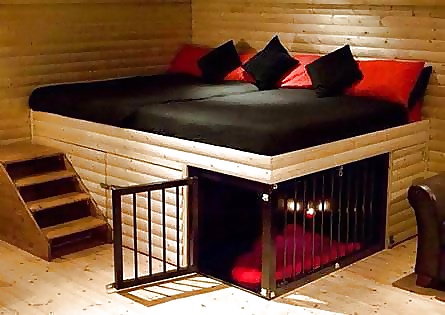 No, not a chastity cage. That part is already taken care of. I'm talking about a cage where you put your sissy in while you're making love with your new boyfriend.
I've seen cuckold cages that form the base of the bed. Your sissy sleeps there—or tries to anyway—while being forced to listen to the moans of pleasure and screams of ecstasy coming from you and your lover.
How erotically evil is that?
You could also buy or build a free-standing cage where your sissy obediently goes when your lover comes over to please you. This cage is placed in the bedroom but has a cover that you can pull over it so your sissy is able to hear everything but not see anything. Adding a remote controlled lock will make things more convenient for you.
#8 – Turn Your Sissy into Your Cuckold Chauffeur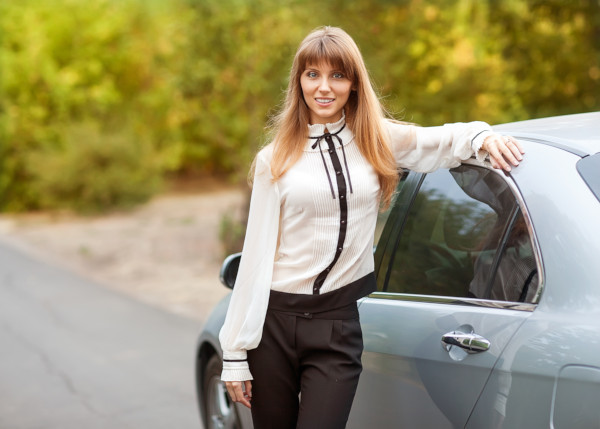 You can have your sissy serve as your appropriately dressed chauffeur, driving you and your boyfriend to dinner dates and then back home again. She, of course, waits patiently in the car thinking of the romantic time you're having.
If she's lucky, she may even get a glimpse in the rear-view mirror of you and you lover making out in the back seat. Like any chauffeur would, she politely opens the door while you both enter and leave the car.
#9 – Have Her Perform Clean-up Duty After Sex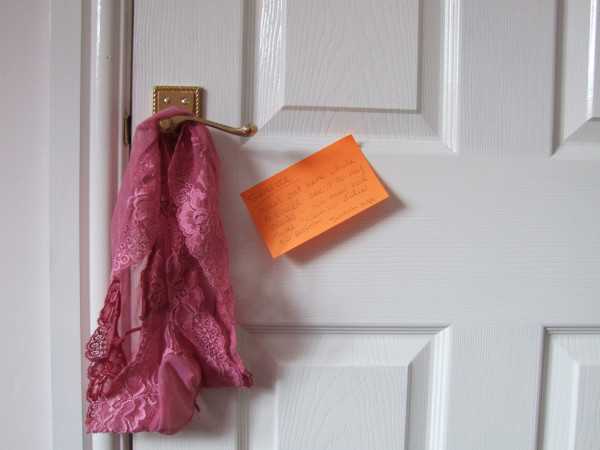 After you and your boyfriend are finished making passionate love, there's nothing nicer than having your own sissy sex slave perform cleanup duty—on both of you. You click the remote by your bed to let sissy out of her cage and she then crawls out to do her job.
She begins on you, before his cum has a chance to drip out, staining the sheets. Of course her soft, expertly placed tongue may get you re-aroused.
Your sissy then moves to your lover, licking his balls before moving to his hardening shaft. If you're both ready for round two, a simple snap of your fingers signals that sissy should crawl back into her cuckold cage and again, listen to the sex that she will never experience.
#10 – Turn Him Into Your Lover's Fuck Doll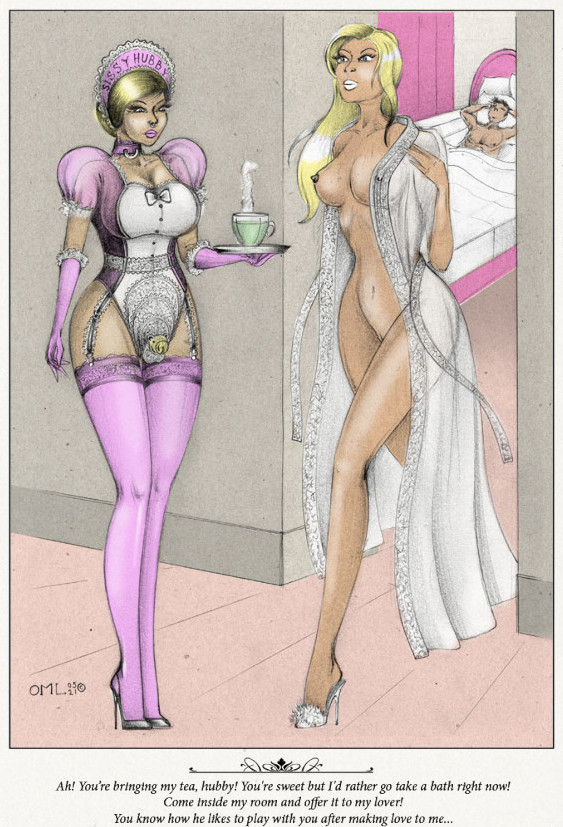 There will be times when you're just too tired, or not interested in having sex. But your lover still needs relief. This is a situation where your cuckolded sissy can really shine.
You instruct her to go upstairs and get all-dolled-up for your evening entertainment. She reappears wearing a sexy negligee, high heels and perfectly applied makeup.
Your boyfriend proceeds to have his way with her while you sit back, enjoying the sexy scene while sipping on a glass of wine. If your sissy is lucky—while she's getting the shit fucked out of her—your lover may hit her p-spot just right, sending her into the throes of a sissygasm.
In anticipation of experiencing such an erotic release, she will be inspired to always be looking her sexy best, in the hopes of getting fucked on a regular basis.
From the Sissy's Perspective
As you can see, there are many advantages of a woman having her own sissy cuckold bitch. But what about from the sissy's point of view?
You may enjoy reading 7 Perks of Being a Sissy Cuckold Husband to get the perspective from the eyes of a sissy cuckold husband.