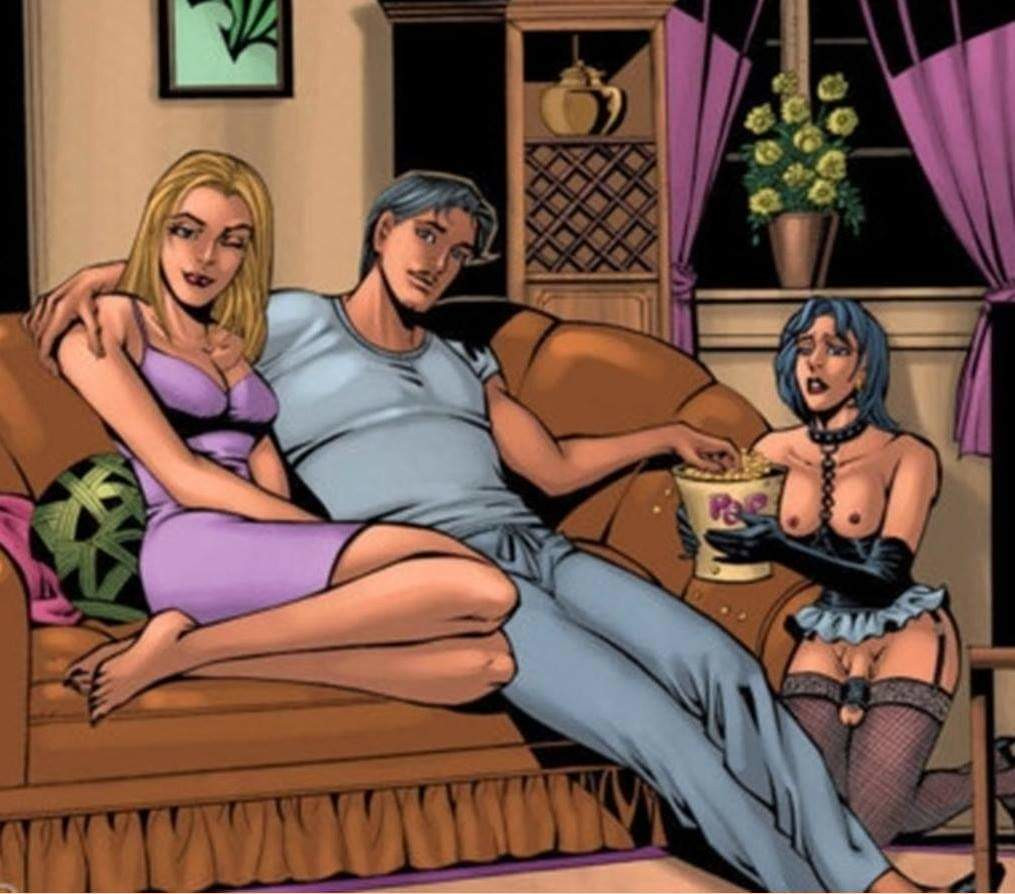 Many married sissies fantasize about being their wife's cuckold. Becoming a cuckold sissy husband can escalate any normal sissy fantasy into an all-consuming one.
It's not too hard to see why.
The thought of being cuckolded—as a sissy no less—forms a tag team of emasculation and humiliation that is too predominant to be overcome.
A cuckolded sissy finds herself in a doubled-down position of meekness and compliance. She's exactly where she wants to be. Or so she thinks.
Sometimes, the intensely erotic power dynamic of being cuckolded is too much to handle. Not for the wife, but for the sissy.
A fantasy, turned into bare-knuckled reality, isn't always what it's cracked up to be.
Still, many sissy cuckolds are perfectly happy with this seemingly unfair arrangement they have with their more-than-perfectly-happy wives.
It's because there are 7 (by my count) perks to being a cuckolded sissy husband that a husband-who-is-not will never get to experience.
Perk #1 – A Wife Who Actually Supports Your Sissification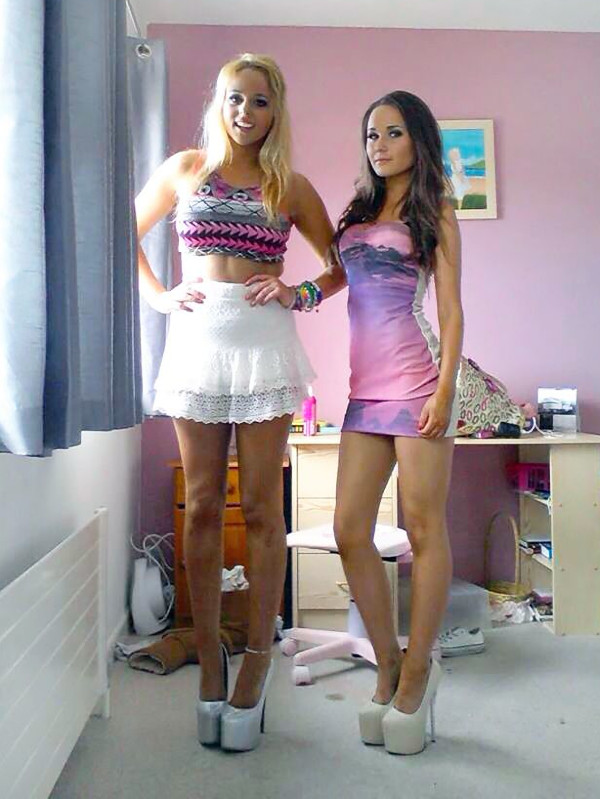 The sissy landscape is over-populated with sissies who feel compelled to stifle their stealth-like sissification process.
The surely sad truth is that the overwhelming majority of wives do not—in the least—find your sissy desires appealing. In fact, most women would be downright disgusted with the idea of being married to a sissified and emasculated male.
But for the wife who is inclined to explore the possibility living a cuckold lifestyle, any reservations can change oh-so quickly when she takes a lover and turns her already submissive husband (that being you) into her cuckolded bitch.
Now she's all-in.
She no longer needs you to be a man because she already has one. The revelation that you were never a man at all—but merely a sissy—finally makes perfect sense in the context of her new, and ever expanding role of a woman who is complete control.
Your wife now actually prefers having a feminized and sissified husband. She supports and even encourages your total sissification without any reservations what-so-ever.
She likes it. Her new boyfriend likes it. And her sex life is better than it's ever been.
As a cuckolded sissy, your sex life has become a non-existent afterthought—which only serves to make her's that much hotter.
Perk #2 – Sissy Lingerie, Makeup and High Heels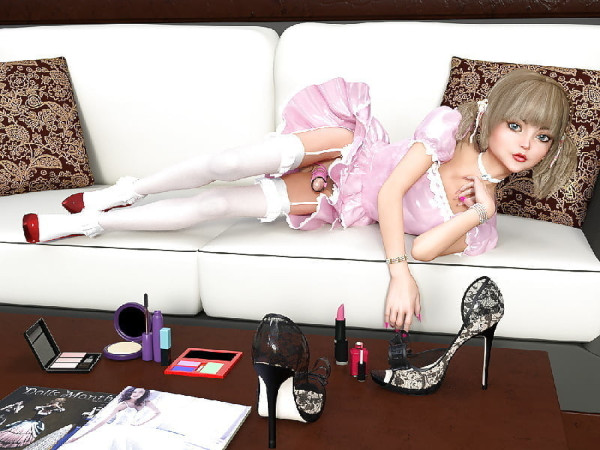 As a cuckoldress, your wife has taken to buying herself sexy lingerie, more revealing clothes, higher heels and wearing heavier makeup.
All in the name of making herself a more desirable sexual creature for her boyfriend to enjoy.
At the same time, she now wants you to have more girly-girl things to wear too.
She enjoys having a super-sexy french maid at her beck and call. In fact, as a cuckolded sissy, you are required to always be dressed in ultra-feminine female attire while at home.
The thought of you dressed up in your sexy sissy-things while fluffing her boyfriend is a HUGE turn on for her. A perfect place to buy that sexy lingerie is over at a place called TooTimid.
It makes her wickedly wet watching you clickity-click around in your heels attending to the housework.
The likelihood of her turning you into her full-time, cuckolded sissy—with a wardrobe to match—is increasing immensely.
With all of these new, beautiful clothes, who is a sissy such as yourself to complain?
Perk #3 – A Trusting and Transparent Cuckold Relationship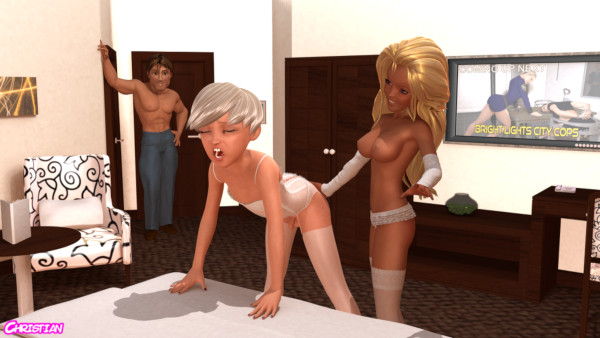 Once you have become your wife's cuckold, everything changes!
As mentioned earlier, she now not only supports your your complete sissification, but even requires it. Demands it.
It's no longer necessary for you to discretely hide your sissyness nor your female clothing and accessories. Everything is now out in the open.
Everything!
Your relationship with your wife has become one of total trust and transparency.
She trusts that you will behave like a sissy and dress appropriately.
She knows that you will always be there for her, doing what sissies do, because there's nowhere else you would rather be.
You can rest assured that she will never cheat on or leave you.
It would be impossible for her to cheat since she's not breaking any rules. Having her own cuckolded sissy means that she can fuck anyone, anytime, anywhere. So she does.
There would be absolutely no upside for her to leave you. She already has it all.
An exciting, fulfilling and romantic sex life with a docile, cuckolded, chastised, and sexually frustrated husband taking care of matters at home.
Those matters include cleaning, cooking, washing, ironing, shopping and earning money to provide for all household expenses.
At her whim—and for her amusement only—you may occasionally be required to serve as a sex toy for both her and her lover.
Both she and her sissy cuckold (you) are precisely on the same sentence; the same paragraph; the same page; the same chapter; the same book.
There is absolutely nothing left to conjecture. A humbled, humiliated sissy comfortably knows her place in the world like no one else can.
Perk #4 – Unparalleled Emasculation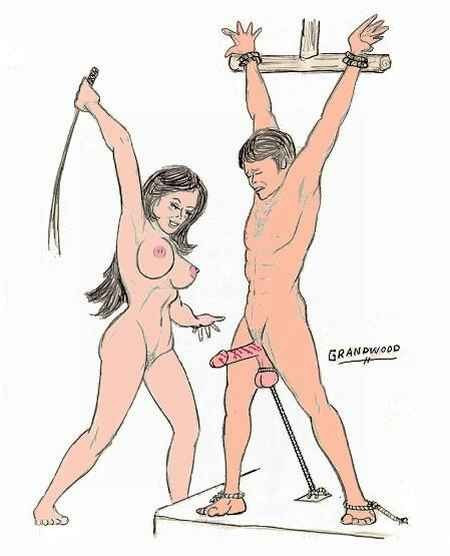 As sissy relinquishes her rights to manhood, emasculation is the resulting—and much desired—outcome.
What better way to for a wife to strip away all vestiges of masculinity than to turn her husband into a cuckolded sissy.
Her sissy becomes a sexual receptive, penetrated either by her dildo or her lover's cock. Or whatever.
Since a wife's sissy is no longer a man, it make sense that she no longer be permitted to cum like a man.
Complete and utter emasculation also dictates that sissy erections should be initially discouraged and eventually forbidden altogether. This can involve some fairly intense cuckold training.
A cruel cuckoldress can transform a hard cock into a limp clitty with precisely placed strikes, using a small cane, aimed directly at the head of the offending penis.
The emasculation effect is increased immeasurably if her boyfriend is present during these sissy cuckold training sessions.
Experiencing just three of these so-called clitty canings will condition the sissy to shrink immediately at the sight, or even thought, of the cane.
A slightly less-cruel way to shrink a sissy down to an appropriate size is with ice packs applied directly to the unwanted and annoying erection.
Ice pack treatments can also assist in initially putting the sissy into…
Perk #5 – Perpetual Chastity and Orgasm Denial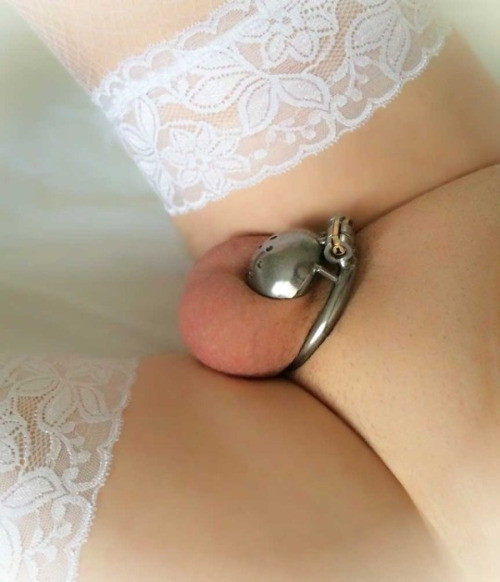 While clitty shrinking sessions can be a source of amusement for the wife, while effectively emasculating her husband, many cuckoldresses will eventually demand significant shrinkage—and perpetual orgasm denial—by placing her sissy in permanent chastity. This is best accomplished by use of a chastity device.
Truth be told, A chastised/cuckolded sissy is actually a perk for all parties involved.
The wife experiences increased erotic desires and more intense orgasms because of the unequal power dynamic present (she can cum 3 times a day while her sissy hasn't cum in 3 months).
Her lover(s) can relax knowing that the sissy will never be able to fuck the wife again.
Chastity will intensify the sissy's desires and serve to drive her deeper into the emasculated/feminine existence that she so desperately wants and needs.
A chastised, cuckolded sissy results in a win-win-win situation for all three.
Perk #6 – Cuckolded Sissy Submission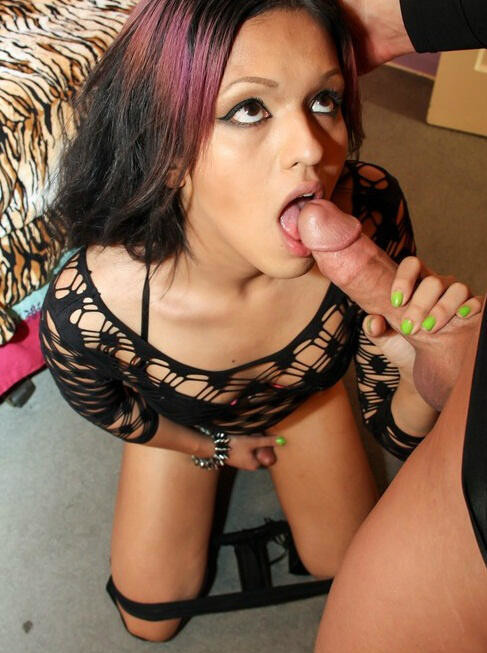 Sure, a sissy—by definition—is submissive and subservient.
But a cuckolded sissy is taken beyond that threshold, to the docile existence that transcends the typical FemDom relationship.
A cuckolded sissy has, in effect, voluntarily relinquished her former role as husband. A cuckoldress has no need of a traditional husband any longer.
She needs her sissy for other duties, such as:
Hand washing her lingerie
Bringing her breakfast in bed
Polishing her heels
Cleaning the house
Acting as her chauffeur
Painting her toenails
Laying her clothes out for her hot date
Fluffing her lover
Cleaning her up after sex
Serving as her toilet
A cuckolded, chastised sissy now serves in the role of a mere maid/slave.
You might be tempted to recoil at the loss of intimacy that has seemingly transpired. But becoming a sissy cuckold merely means that a modified form of intimacy has emerged.
Perk #7 – Intimacy From a Sissy Cuckold Husband's Perspective
Picture this scenario:
A sissy, dressed up in her french maid outfit and wearing 5″ heels has just finished serving the wife and her boyfriend an intimate candlelit dinner complete with a fine bottle of wine.
She's instructed by the wife that, after cleaning up the kitchen, to meet them in the living room.
Entering the living room, she finds them both cuddling and kissing on the couch. The sissy's wife tells her to go upstairs, remove her maids outfit, freshen up her makeup and come back down wearing only her heels, hose, chastity device (which is always on anyway), bra, necklace, earrings and wig.
Once she returns to the living room she finds her wife naked from the bottom down laying back in the recliner. After refilling her wife's wine glass, she's instructed to bend over at he waist—with her legs spread wide—and to lightly begin licking her wife's pussy.
The boyfriend then comes up from behind and places the tip of his hard cock up against the sissy's pussy.
The sissy is informed that the wife and boyfriend want to cum together tonight, with the sissy functioning as the intermediary sexual conduit. While the sissy intimately licks the wife, the boyfriend begins fucking her ass-pussy.
Both the wife and her lover manage to simultaneously explode in ecstasy, the sissy having performed her duties to perfection.
The cuckolded, caged sissy then meekly and obediently follows the couple upstairs to the bedroom where the wife holds the door to the cage open for her sissy to crawl into. Inside the cage there is only a blanket, pillow, a bottle filled with the wife's pee (for you know what) and another bottle in which to pee in.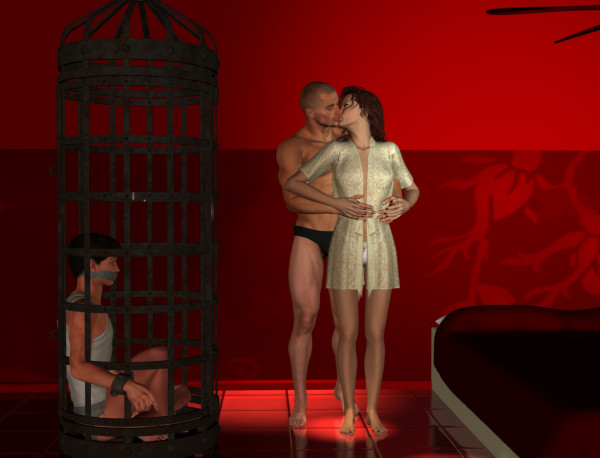 After locking the door to the cage and pulling the privacy cover over it, the wife and boyfriend climb into bed. The wife will do doubt wake the sissy in the middle of the night with her screams and moans of erotic ecstasy.
And the sissy will hear—all too well—every one of those screams and moans, intimately happy that his wife is experiencing the sexual satisfaction that she so much deserves.
That the sissy simply has no way to provide.
She drifts in and out of a curiously-contented-cuckolded-sleep, securely locked up in both of her sissy cages.
Yep, being a sissy cuckold husband certainly has its perks. Seven of them in fact.
Sissy Cuckold Training Tips
Would you like to have your own sissy cuckold? You may be interested in looking at cuckold training from a woman's perspective. If so, this article might give you some ideas: 10 Sissy Cuckold Training Tips.