For me, there is something incredibly sexy about a woman's ass. For you, it may be a male posterior… or perhaps you have a thing for butts of both genders.
Getting more specific, I greatly enjoy kissing and licking a female's sexy derriere. Narrowing things down even further, sticking my tongue up a pretty girl's asshole drives me absolutely insane!
One of my favorite sexual activities with my ex-wife (the 2nd one) was after being kept in chastity for an entire week, to masturbate on her ass—and asshole—then lick up my cum.
Now that I'm a sissy, I've developed new and improved fantasies that augments the above scenario, combining both sissy chastity and ass licking.
But, so as to not put the cart in front of Cinderella's mice, allow me to paint a backdrop to this erotic idea of chaste sissy ass worship.
The Ultimate Sissy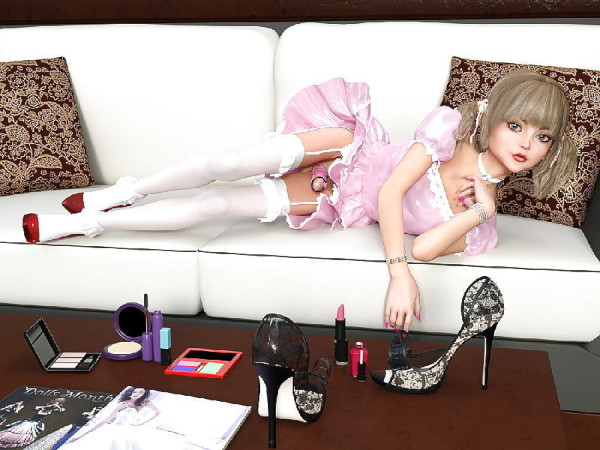 If we were out to create the ultimate sissy princess we would want her to have certain characteristics. We would require her to be:
Ultra feminine
Super submissive
Made up perfectly
Wearing high heels
Permanently locked up in chastity
The first four requirements in the above list are all eminently doable. The last one? Not so much.
A sissy's fantasy of having her tiny sissy clitty permanently locked away in a chastity cage is a hypothetical situation at best. The truth is that sexual desires have an overwhelming need to be released in some way, which can defeat the best chastity intentions.
What makes permanent sexual denial of a sissy that much more challenging is that it's difficult for them to overcome their male sexual conditioning. They continue to harbor the erroneous idea that they need to achieve some sort of sexual release in order to obtain sexual satisfaction.
A transformation must take place inside a sissy's little head. She must learn to accept her chastised circumstance and express her stifled sexual energy in alternate, more appropriate, sissy-like ways.
Once she makes this breakthrough attitude adjustment, a sissy will realize that her existence is eminently enhanced by being required to remain in a sexually denied state. A chastity device, coupled with a Dominate keyholder, makes this all possible for her.
This chaste and aching existence will result in a new and improved default state of mind that will serve to lock-in her new sexuality.
Relearning How to Express Dammed-Up Desire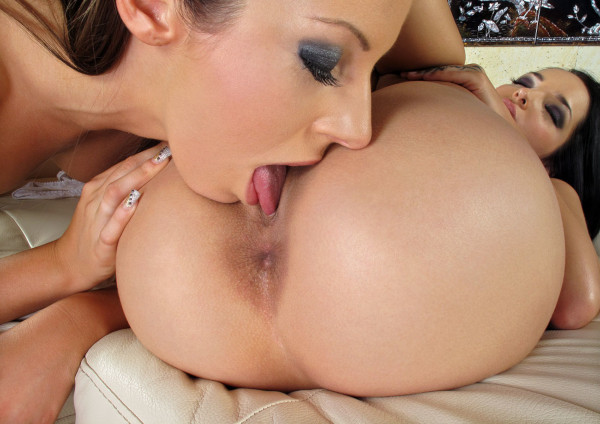 Since a caged, chastised sissy is no longer able to use her useless thingy down there for sexual satisfaction, it will be necessary for her to find an alternate way to express this internalized arousal.
One way is to recruit and implement another sensuous organ, namely her tongue. With her tongue, a sissy still has a way to experience something she might still have a faint reminiscence of—sexual penetration.
No, we're not talking about kissing on the mouth, or sticking this newly identified sexual organ into a woman's pussy. How unfulfilling would that be for the woman?
Any Domme that places a high value on her dignity and stature would only allow the largest and hardest of cocks to enter her. And of course, that could never be a sissy with a shrunken, caged-up and useless appendage between her legs.
A sissy should be allowed to only stick her new penetrative sexual organ into a place where it truly belongs… in her Mistress's or Master's asshole.
Her sexual pleasure now comes, not from her chastised, limp sissy clitty, but from her sexually talented tongue. A sissy's sexual satisfaction now revolves around the devotional act of licking and worshiping.
Her sexual arousal is now directed to the glorious stimulus of ass worship. This is her new reality. This is what she now lives for. She simply lives to lick.
Conditioned to Crave and Adore Ass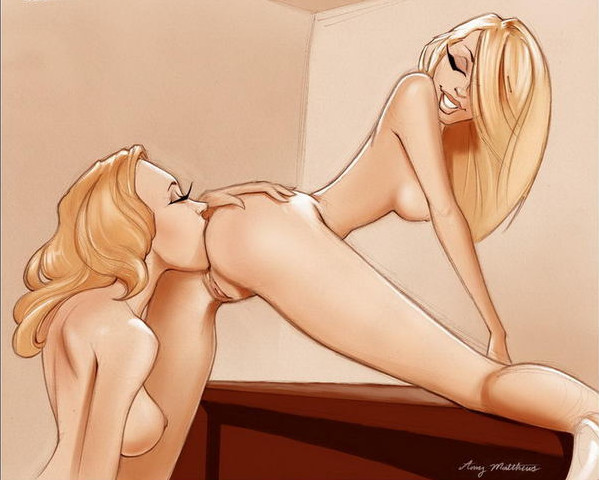 Now firmly fixated on ass worship—spreading ass cheeks and licking is the favored form of submissiveness. A sissy has now trained her tongue to replace her confined and incapacitated clitty.
Sexual pleasure is primarily a psychological process. As a sissy becomes proficient at pleasing her Domme's much desired derriere with her tongue, she feels only a mild tingling sensation in where her cock used to reside.
When kissing and licking a beautiful posterior is the only sexual act permitted, a sissy will naturally perfect the art of devotional ass worship. Her revised and redesigned sexual outlet now revolves around deftly and ardently licking, serving and obeying.
Taking Chaste Sissy Ass Worship to it's Compelling Completion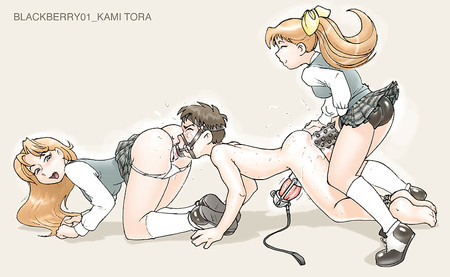 As a sissy expertly and efficiently pays homage to her Mistress's (or Mister's) ass, she may begin to crave stimulation of her own ass-pussy. This is a normal and expected consequence of her sissy clitty being completely sexually stifled.
In her body's search for alternate sexual outlets, a sissy's erogenous zone begins to slowly move southward—past her perineum—towards her sissy asshole.
Since a sissy's ass worshiping proficiency can provide so much pleasure she might ask herself, "why not me too?"
And why not her? She may begin to fantasize, while she's properly performing her ass-adoring duties, about having her own sissy pussy penetrated by something much larger than a tongue.
Perhaps it's her lover's boyfriend (or maybe girlfriend wearing a strap-on). A sissy has so many possibilities! She can be a sexual penetrator—using her more-than-capable oral licking skills—or a sexual receptive by way of her sex-starved sissy pussy. As a bonus, she might luckily stumble upon one of those elusive sissygasms.
She also could develop the desire to combine both, all at the same time.
The sissy is now in her proper place—worshiping ass with her newfound sexual penetrative organ, while her sissy pussy is being used for someone else's pleasure. Pleasing two people at once, while she remains a sexually-stifled-sissy-slut. Her sexuality has been completely transformed into one long, continuously climbing state of stymied, heated arousal.
Ultimately, a sissy's pleasure is all about providing other's pleasure. And that's who she is now. Just a pretty little plaything who's only role is to worship, serve and obey.
Living a Sissy Chastity Life
Does living as a permanently denied, chaste sissy resonate with you? With the right partner—or even by yourself—it's entirely possible. You can read more about that type of life in my article: The Sissy Chastity Life.