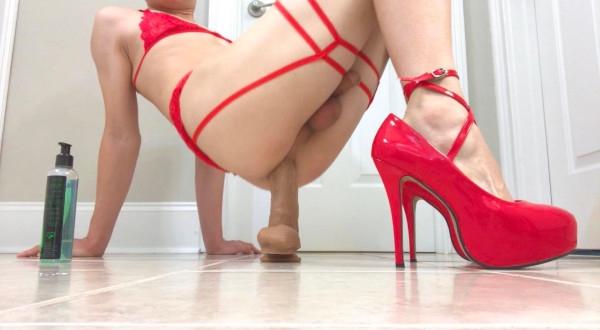 If you're having trouble embracing your erogenous zone down-under, aka sissy pussy, I can certainly relate. Some of us sissies are just tighter than others. Attempting to penetrate a tight twat with a huge cock results in a painful and less-than-positive experience.
Most of my adult life was spent with the idea that I was too tight to ever enjoy anal sex. Not until I begin to explore my sissy side in earnest did it become necessary to question my constrictive beliefs.
When you factor in the fact that most of us—both male and female—have been conditioned from birth to believe that our dirty, disgusting assholes are off limits to having anything inserted into them: well, that only compounds the issue.
But if a tight-assed sissy such as myself can manage to get my sissy pussy stretched out, then any sissy can.
It All Begins With a Butt Plug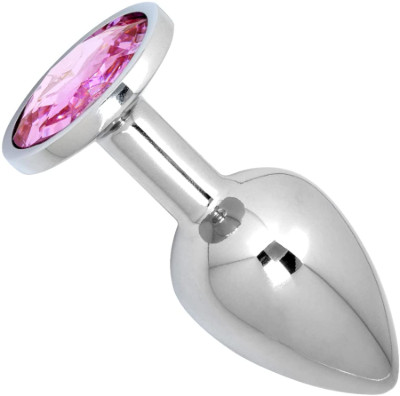 A butt plug is a perfect place to start with stretching out your sissy pussy. The more modern metal ones are super-sexy.
The first thing about a butt plug is that they're shaped to be increasingly wider to the point right before full insertion. This design enables you to slowly stretch your sissy pussy to the point where you feel some pain—but only for a moment.
Once the plug slips past it's widest section and plops into place, the pain subsides and you can enjoy that indescribable feeling of fullness.
The smaller size of the neck section of the butt plug will, however, still stretch your rear opening somewhat. Leaving the plug in for extended periods of time will result in a moderate but consistent stretching effect.
Starting Off Small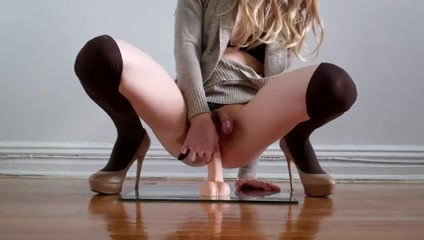 When you're ready to buy your first dildo, start off with something about the size of the midpoint of your butt plug. Not too big, but a circumference that will be slightly uncomfortable when first inserting it. Once you relax, any initial pain will subside.
The idea is to practice with the dildo three or four times per week for 10 to 20 minutes. You will be surprised of how quickly your sissy pussy will adapt.
After a month or so, buy something a bit bigger. You want to keep expanding your comfort zone and the only way to do so is with regular practice.
Use Your Butt Plug as a Sizing Guide
Ideally, you will want to work up to a dildo that is as big as the widest part of your previously purchased butt plug. Depending on your practice schedule and your ability to relax, this might take a few months.
Once you can comfortably pop your butt plug in without any discomfort what-so-ever, it's time for a bigger butt plug. you can continue to resize your dildo accordingly.
The time to stop the stretching process is when you're big enough. This will be different for every sissy.
Is Your Sissy Pussy Ready For the Real Thing?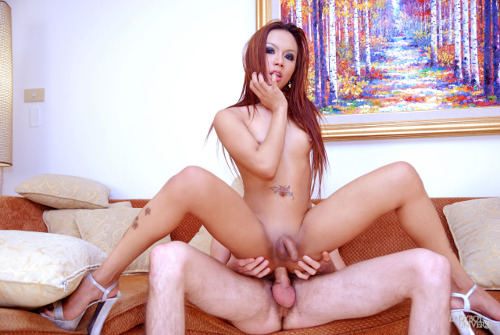 If you ever get to the point where you want the real thing, you may find (like I have) that having a real cock inside of you is much nicer and more comfortable that an artificial dildo. You will have to experience it yourself to comprehend what I'm trying to say.
Any sissy pussy can be comfortably stretched out to accommodate almost any size dildo or cock. Ultimately, it's up to you as to how big you want to go. Embracing and enlarging your new erogenous zone can be one of the most satisfying aspects of the sissification process.
Don't Forget the Lube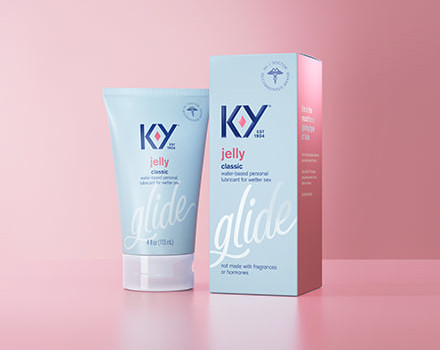 You're obviously going to need a lubricant so whatever sex toy you wind up sliding into you sissy pussy is accomplished with as little friction as possible. You've got basically three choices when it comes to sexual lubricant.
Silicone based
Oil based
Water based
You might assume that since the majority of higher quality dildos are made from silicone, that's the same lubricant that you will want to use to grease it up. Not so fast princess. Many sex toy experts will tell you that mixing silicone with silicone might actually decrease the life of your silicone toy.
A better option would be to use an oil or water based lubricant. While oil—like petroleum jelly, coconut oil and olive oil—is pretty damn slippery, it does make it more difficult to clean up.
A water base lubricant like KY Jelly (there are many, many others), while not quite as viscous and long-lasting as oil, cleans up nicely.
Then there's always just good ole saliva, which I have (reluctantly) used and will work in a pinch. I wouldn't recommend it as the best choice though.
More About Dildos?
If your needing more detailed information about dildos in general then head on over to The Sissy Dildo Guide. You will find lots of great information about different types of dildos there.