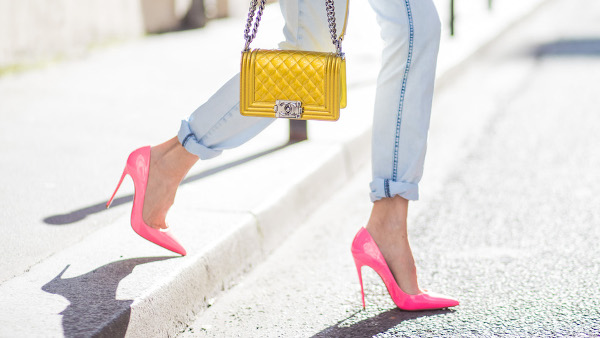 Nothing screams 'sissy' quite so emphatically than a 5″ pump slipped over a nylon encased foot (with prettily polished toenails of course). BTW, here's a link to some very sexy nylon stockings. Like a volcano and lava, a sissy and heels just go together. They just wouldn't be right without each other.
Full disclosure… I have always had a fascination for heels. It slowly-but-surely evolved into a penchant. Soon after that it qualified as a legitimate high heel addiction. Now? let's call it a full-fledged fetish.
Can you pronounce Altocalciphilia?
I've always admired a pretty girl that can confidently strut her stuff while wearing a pair of sexy high heels. Even more so, I've also immensely enjoyed fucking a pretty girl with her heels on. But I'm in absolute ecstasy when wearing them myself.
Yep, no doubt about it—I have a bona fide high heel fetish. And I unabashedly admit it.
If I Can't Wear Heels, I Can't Go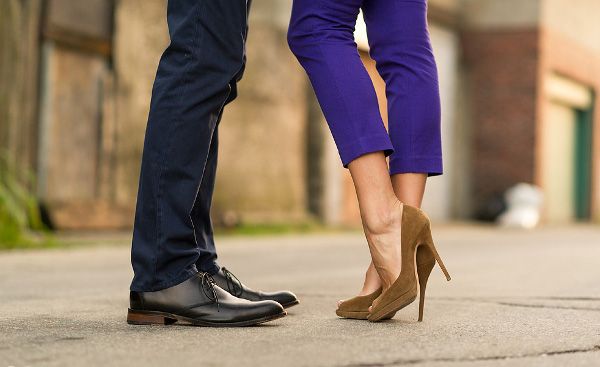 I once had a date with a girl who's online motto was "If I can't wear heels, I can't go." No, the date didn't wind up working out, but it sure the hell wasn't because of her affinity for heels.
For me, that girl conveyed the most superb and splendid sentiment that any woman—or sissy—could ever have when it comes to the perfect shoe for almost any occasion.
This high-heels-or-nothing attitude is certainly not practical. A sissy should have no problem in turning her well-contoured nose up at practicality. Displaying your femininity is all about powerfully exuding your sissy sexiness. Nothing does that better than wearing high heels.
When You Put On Heels, Something Changes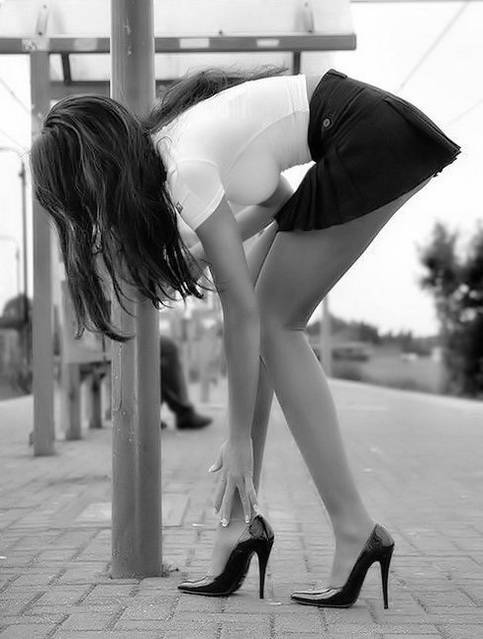 It's difficult to identify exactly what it is but… an internal shift definitely takes place when a girl puts on a pair of heels. For me, I undoubtedly feel more:
confident
assertive
feminine
sexy
slutty
fuckable
I don't know about you but, once I tried on my first pair of heels, I experienced a profound 'snap' that reverberated deep to my inner core—and it changed me forever.
I can't imagine ever being completely happy if some sick fashion police-person informed me that I would never be allowed to wear heels again.
It's super easy to become addicted to wearing high heels. The more you wear them, the more you want to wear them. Over time, they gradually become more comfortable. You increasingly get more proficient walking in them. Personally, I feel an emptiness inside when it's time to take them off.
The more high heels you acquire, the more you want. Which is why…
I Will Suck Cock For a New Pair of Heels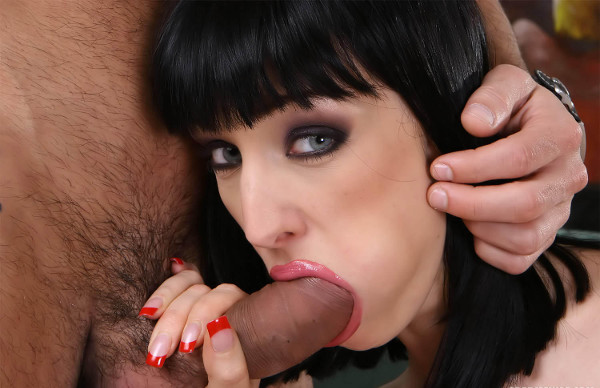 Okay, just so we're on the same page—I prefer women over men any day, any time, anywhere. That being said, being the helpless heel-loving sissy that I am, I will suck a cock (shaved only please) for a new pair of heels.
Does trading sex for a killer pair of new heels make me a slutty sissy whore? Sure… I guess it does. Do I really care what you call me? Hell no! As long as I can be strutting about in a brand new pair of stilettos on a regular basis, you're welcome to call me anything you damn want.
A sissy with a closet full of high heels wears a justifiable smirk of superiority on her face. It should go without saying that a sissy—or any high-heel-loving-girl—can NEVER have too many pairs of heels.
Which begs the question: where do we put all of those gorgeous heels?
A Dedicated High Heel Closet?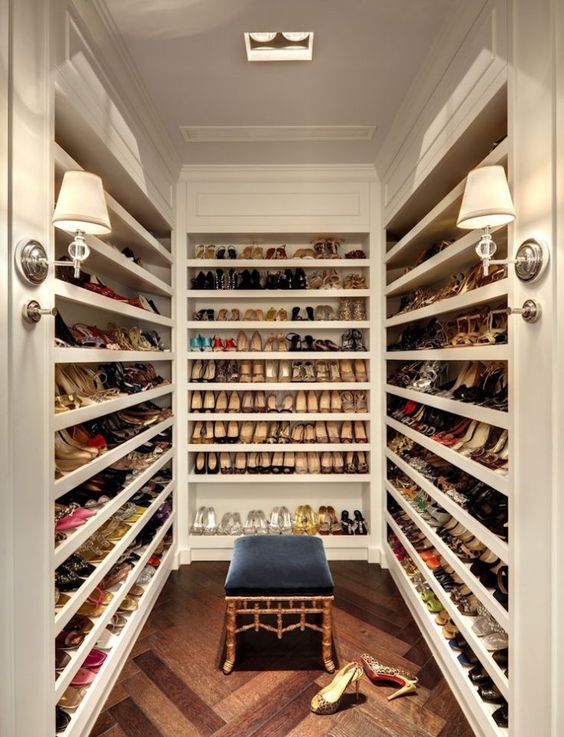 Don't laugh. A closet reserved only for high heels is not just a fantasy. The photo above proves it.
I know… neither me, nor probably you, has yet to put together a high heel collection massive enough to warrant a special closet to house our relatively small assortment of heels. But it could happen someday.
I don't know about you, but my sissy clitty is twitching in my panties just thinking about having a closet like that.
Bear in mind that a high heel agglomeration, like the one above, begin with just a single pair of heels. Acquiring hundreds of pairs of heels is a small-sissy-like-step-process, just like everything else is about becoming a sissy.
Think BIG sweetie!
Take a break for Sissy Hypno
Consider These High Heel Aphorisms
If you've read this far, you probably love heels just as much as I do—well maybe not quite that much. But we're not alone princess. See what others have said about this super-sexy subject:
"If I'm going dancing, then I wear the highest heels with the shortest dress."
Kate Moss

"In the time it takes a man to put on his shoes, a woman can buy a dozen pair of high heels."
Unknown

"Keep your heels, head, and standards high."
CoCo Chanel

"High heels make a woman 25% more dominant, 50% more self-secure, and 100% more sexy."
Marilyn Monroe

"The stiletto is a feminine weapon that men just don't have."
Christian Louboutin

"You put high heels on and you change."
Manolo Blahnik

"I can't concentrate in flats!"
Victoria Beckham
Hopefully, the above quotes from these fashion icons will inspire you to take your calling to wear heels to a higher level.
As a sissy, you are required—and even obligated—to dress in an appropriate manner. One that accurately represents your station in life.
High Heels Are A Sissy's Best Friend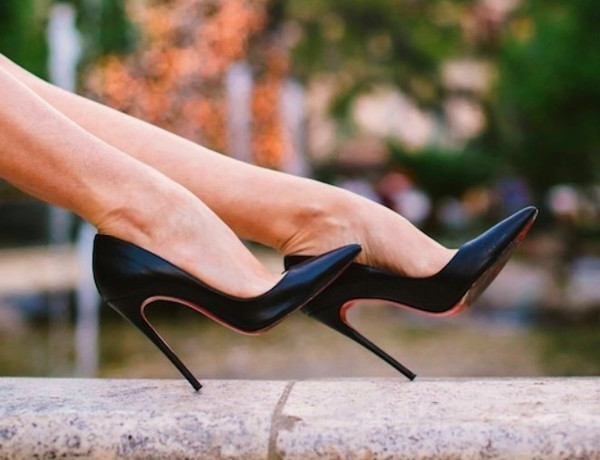 If you aren't already having a love affair with high heels, it's high time you developed one. Friends and lovers can come and go, but heels are forever. You can always count on them to give you a plethora of pure pleasure. As soon as you put them on, you feel amazingly feminine. Who or what else can you really say that about?
From my perspective as a sissy, if you have plenty of pairs of high heels in your closet, everything else can be worked out.
High Heels Are a Big Part of the Whole Sissification Process
When it comes to heels, acquiring them, learning to walk confidently in them and fully appreciating them is a process. But that's true of sissification in general. I recently wrote an artice, Your Sissification Process that you might find intriguing.