What do you get when you take a sexy sissy image and overlay it with some erotically written words? A sissy caption.
Sissy captions are really just a form of sissy hypno. Just like sissy hypnotic videos and audios, they provide erotic sissification suggestions—albeit by combining still photos (or GIF's) with carefully crafted words.
Although I've included a few captions on this page for your enjoyment, there are several links below that will take you to some more-than-worthy sissy caption sites.
Whoever created the sissy caption below could have double-checked their spelling.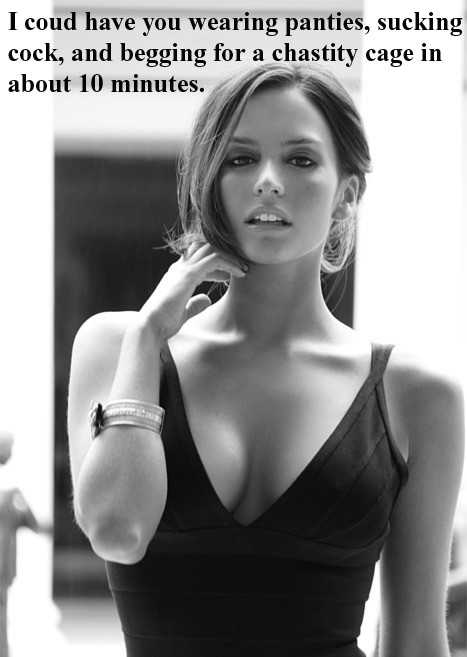 Here is a Tumblr of sissy captions put together by Sissy Natalie: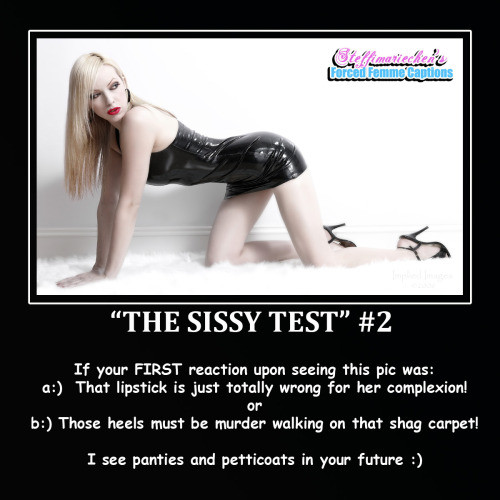 An amazing collection of sissy captions can be found over at: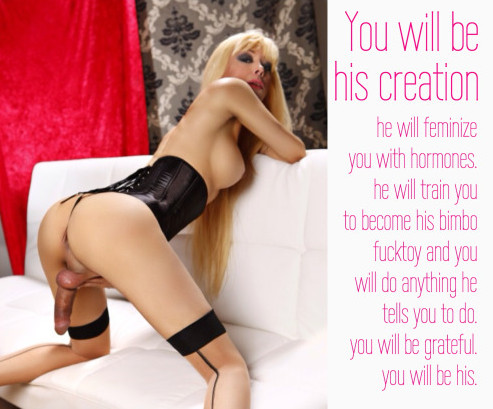 I think you'll really like this site: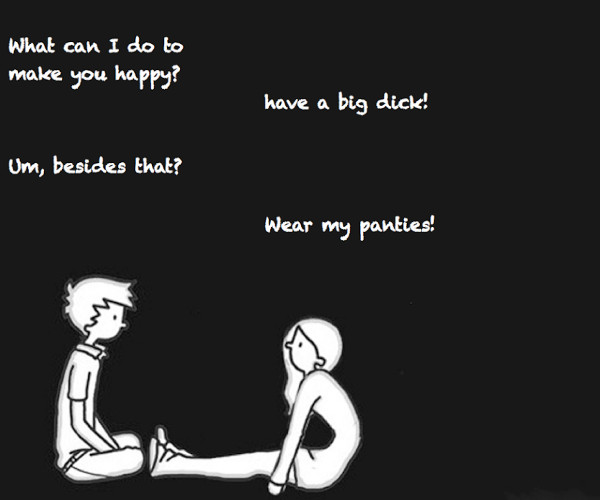 Of course good old Reddit will never disappoint a sissy: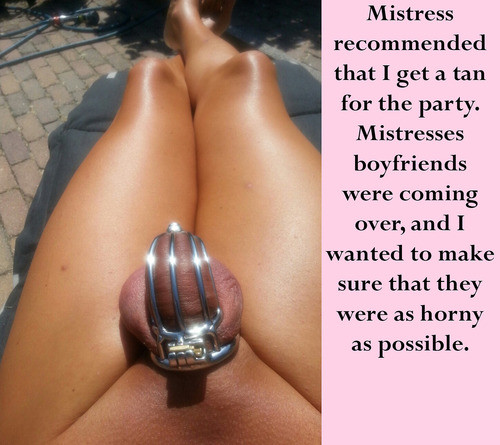 Pinterest is another epic place to find amazing sissy captions: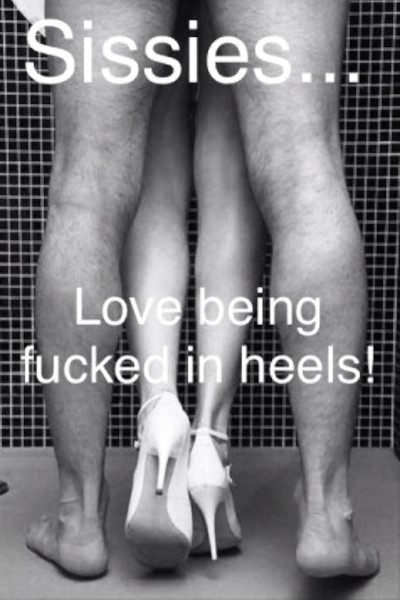 Here is another Pinterest collection of sissy captions put together by: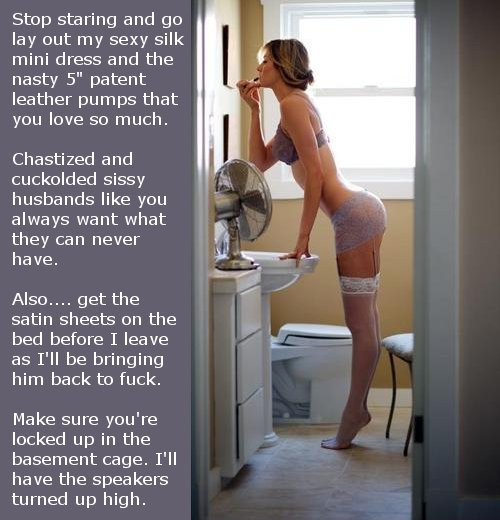 Finally, here's one more site that has some sissy captions worthy of your attention:
And one last caption to finish things off…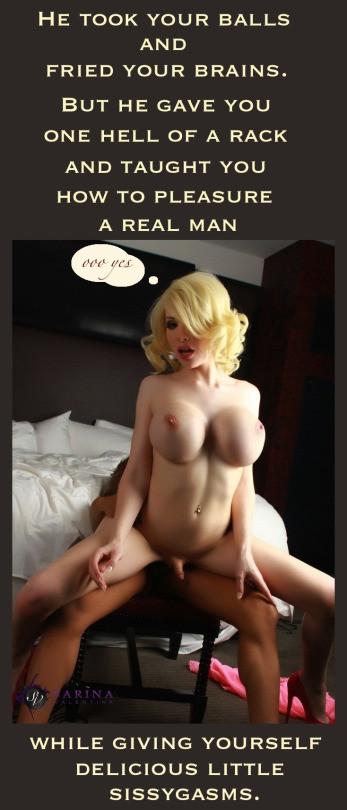 Traditional Sissy Hypno
Although sissy captions are quite compelling, don't discount the power of sissy hypno to point your sissificaion progam in the proper direction. Here's my Sissy Hypno Resource Page that you will surely want to check out.