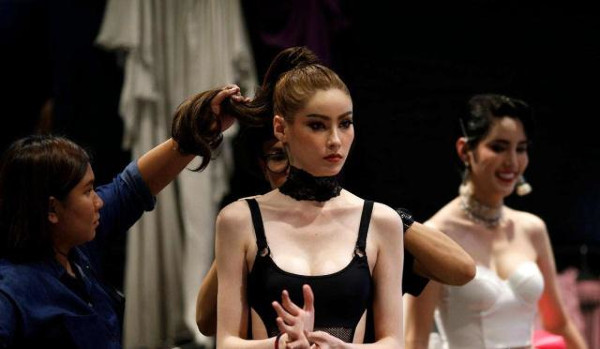 I've always had a thing for MtF transgender girls. Back in my college days, when the terms transvestite and transsexual were still in vogue, I went to downtown San Diego and picked a TG up. Her name was Tami. My live-in girlfriend—later to become my first wife—happened to be out of town that weekend.
At the time I merely had mostly unfulfilled crossdresser desires. I've come to the conclusion that CD's and sissies can relate to TG girls more readily than most normal guys can.
Fast forward to more recent times. Taking a ladyboy trip to the Philippines has been on my list of to-do-things for the past four years. Devouring this book (multiple times) inspired me to turn my fantasy into reality: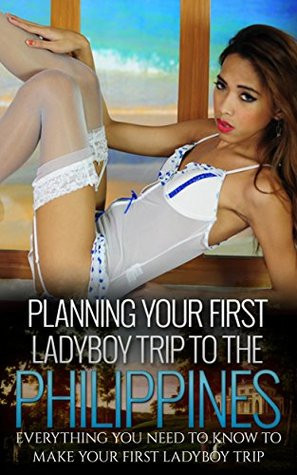 Unfortunately, the Covid situation had put a damper on international travel. But early in 2022, the Philippine government re-opened their borders to visitors. That was my signal to go ahead and book my flight on March 15th of 2022.
Angeles City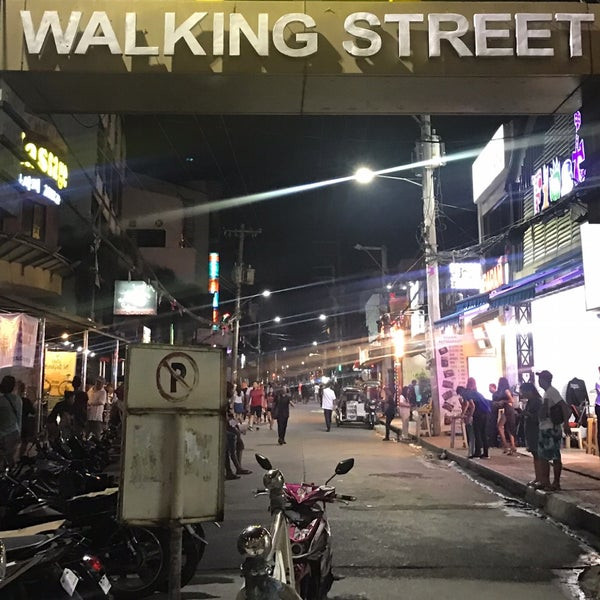 My 10 day Philippine adventure was to be more of a fact-finding trip than a vacation. I wanted to find out two things:
Is this a country that I would be comfortable moving to?
Was I sexually compatible with ladyboys?
Angeles City—which is about an hour's drive northwest of Manila—is considered one of the popular Red Light districts in the Philippines. This was to be my first destination. After getting off the airplane I hopped in a taxi and was on my way.
Just so you know, a taxi is definitely not the cheapest way to get to Angeles City, but it was way too late in the evening to take a bus, much less find the damn bus station.
Upon arriving, the hotel that I was planning on staying at was closed for renovation, but a trike driver helped me find another one. It wasn't great but only cost me $1100 Philippine pesos or $22 USD.
I showered, walked out and headed toward Fields Avenue aka Walking Street. This is the main drag where the Angeles City prostitutes hang out—both GG and ladyboys. My intention was to walk down to where the action was, pick up a ladyboy for $1000 or $1500 pesos ($20 or $30), maybe have a drink and return to the hotel for some fun.
I no sooner turned the corner onto Fields Avenue and there she was…
Joy
The situation was all so surreal. I hadn't even had the chance to make it down to Walking Street proper and there was this beautiful, sexy girl standing there on the sidewalk. Her petite figure was sexily squeezed into a pair of super tight jeans and a crop top.
We both smiled and I started a conversation with her. It seemed so effortless and natural. One of the first questions I asked her was "are you a ladyboy." Believe me, it was necessary to ask! Turns out she was, which was great because that's exactly what I was looking for.
I asked if she wanted to hang out and we proceeded to stroll down Walking Street—hand-in-hand—to her favorite spot, Phillies Sports Bar. As it turned out, she wasn't a prostitute, but worked at a call center. Apparently she was out looking for some male companionship, possibly a boyfriend of the western variety. It seems as though there are a lot of Americans in Angeles City.
Anyway, after getting to know each other a bit over refreshments, we headed back to my hotel. Although we had discussed who-was-who, as in top/bottom/versa, it soon became clear that she wanted to be (like me) versa also.
Turns out that Joy had been off her hormones for a while which meant she was super horny. She proceeded to fuck me silly over the next three days.
I decided to upgrade our accommodations for the following two nights. We settled on the Queens Hotel which was quite a bit nicer, and at $3500 pesos per night, it certainly was. But still, that equated to a reasonable $70 USD.
I decided to stay an extra night in Angeles City since Joy and I were having so much fun. But I really did have to get back to the Manila area to continue my vacation.
At breakfast the last morning, I did give Joy $5000 pesos ($100 USD) as March was her birthday month. It turned out to be an emotional farewell. Joy really did want a boyfriend and apparently it's not such an easy life being a ladyboy in the Philippines.
But since I was nowhere near ready for a relationship, it was time to get my very sore ass down to…
Makati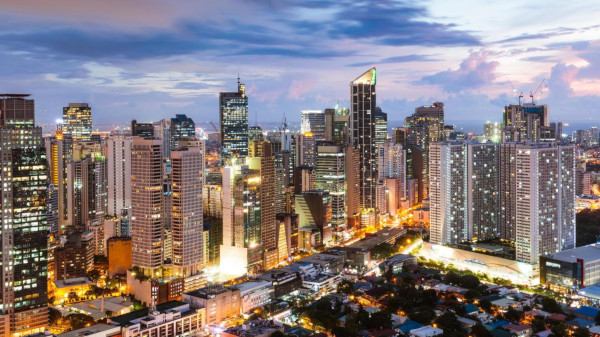 Makati is a suburb of Manila and serves as the financial hub of the Philippines. It is also where P. Burgos Street is located, aka the red-light district of Manila.
My first day in Makati was spent recovering from Joy, getting my laundry done and checking out the neighborhood. Since my hotel was located near the very northern end of Burgos Street, it was an easy three-block-walk from the nightly action.
The following evening I was ready to follow through with what I came to the Philippines to do: find a sexy ladyboy and pay her for sex.
It wasn't difficult at all.
Within a one block stretch of Burgos Street I was approached by three ladyboys. Each one was not only gorgeous, but had nice bodies to boot. I talked with each of them for a few minutes, exchanged WhatsApp numbers with two, and continued walking in order to get my head straight.
Like Joy in Angeles City, I had to confirm that they were in fact TG. Believe me when I say this: it can be difficult to tell for sure.
After clearing my brain a bit, I turned around and started walking back from whence I came. I had made the decision as to which girl I wanted to spend some time with (can't remember her name). She was already messaging me back.
We ducked into a bar and had a beer at a table that was facing the street. This turned out to be a mistake as some guy kept hounding me, trying to sell me some Viagra. I had to actually show him that I was already sufficiently prepared in that department.
Anyway, me and my ladyboy had previously agreed on her price—$2000 pesos ($40)—and after finishing our drinks, we proceeded to walk back to my hotel room. She had her jeans and top off in a minute (very nice body btw) and wanted to get right down to business.
After my romantic time with Joy, this straight P4P (pay for pleasure) arrangement left me with a feeling that something was lacking. Perhaps if I was younger I would have relished the raw sex for what it was.
Anyway, I gave her a $500 peso tip along with an extra $200 pesos for a taxi. She asked me for an extra condom as she couldn't get that particular brand in the Philippines. I gave her two.
Somewhat disillusioned, the following day I decided to try an alternate approach…
PinaLove
PinaLove is a popular dating site in the Philippines for meeting both genetic Filipino girls and ladyboys. I was looking to meet someone that had more than just sex on her mind. So the following afternoon I created an account and hastily put together a brief profile with only one photo.
You should realize that 99% of guys on Asian dating apps are not actually present in the Philippines, Thailand, Cambodia or wherever. They are sitting at home, either flirting, fantasizing or attempting to get some free sex cam ladyboy action.
Me, I was actually in Makati (which was a novelty), so I was immediately inundated with many, many messages—and there was absolutely no way I could keep up with them all. One of the initial ones I received was from a seriously cute ladyboy named…
Hanna
In between chatting with a few other girls, I kept coming back to Hannah as there seemed to be some continuity to the conversation. That, and she looked to have a body to die for (as you can see… that turned out to be an understatement).
One thing led to another and she agreed to meet me. It took her a while to make it over to my hotel but when I went outside to meet her, I was pleasantly surprised.
Hannah was very good looking and came dressed in a classy maroon jump suit who's top section was draped below her shoulders. We decided to stroll down the street and wound up at a Starbucks. She wanted to avoid Burgos Street—didn't want to be perceived as any sort of prostitute.
We wound up chatting for a couple of hours in Starbucks (she payed for her own coffee) where I learned that Hannah was half Filipino and half Thai. She worked as a school teacher in Thailand and was on her break visiting family in the Philippines, where she was born.
Although the conversation went well enough, she didn't come off as being really into me: not like Joy in Angeles City was. I was content to let the evening come to a comfortable close with having a nice time with a beautiful woman. I had already had plenty of sex.
But then she offered, "so what's next?" I was receiving mixed signals. I suggested going back to the hotel for a good-night kiss. She didn't decline. On the walk back, she offered to give me a ride to the airport on Thursday, which was still two days away. Although not shocked—considering our less-than-romantic-vibe so far—I was surprised.
So after she got properly checked-in at the front desk hotel (common for visitors to Philippine hotels), we went up to the room and Hannah retreated to the restroom. There she offered to show me her brand new tattoo that her sister had given her earlier that day. It was a small, sexy butterfly on the front of her right hip, just above the panty line.
One thing led to another, we kissed, I removed her jumpsuit and right there in front of me were the most perfectly sized and shaped tits I had ever been in close contact with. They were big, but not to big. Firm, but not too firm. No way in hell could they have been constructed more splendidly.
Her ass was not very far behind in the impeccably crafted department. In the middle of all this sat a super-skinny waist. To say that I thoroughly enjoyed fucking her would be an understatement.
If you're thinking that things could not have possibly gotten any better, you'd be mistaken. Although Hannah was taking hormones, her cock was still able to stiffen up. And for me, it was the perfect size. She was a total bottom but didn't mind being sucked.
Believe me when I say that I am in no way an experienced cocksucker—and prefer them to be not too big—but her's fit so perfectly inside my mouth that I felt I had been allowed to enter ladyboy paradise.
If there's such a thing as a spiritual sexual experience, I was having one.
Afterwards, since it was already around three in the morning and way past my bedtime, I was looking forward to falling into a sexually-induced-deep-sleep. But Hannah had other ideas.
She proceeded to tell me about a beach that she had always wanted to visit. She informed me precisely how we would get there and exactly how much the trip would cost. Her next words were: "are you in or out?"
The bus was to leave at 5:00am so she took a taxi back to where she was staying, packed a bag, and we were off to…
Puerto Galera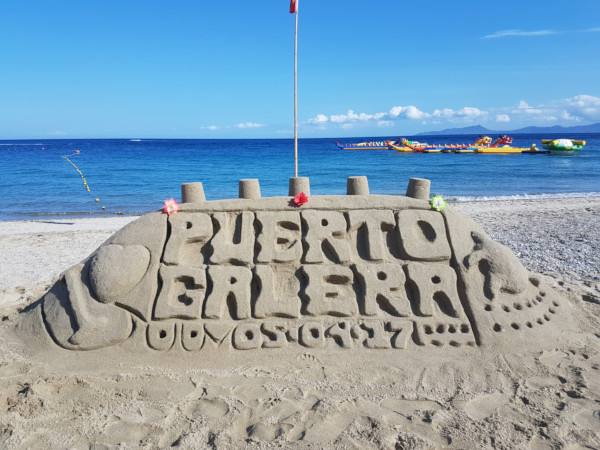 Puerto Galera is a beach resort located on the northern shore of the island of Mindora, which is 25 miles off the coast of Luzon. You get there by taking a taxi to the bus station in Manila. Then a 90 minute bus ride takes you to the Batangas Pier. From there you hop a ferry for the one hour trip to Puerto Galera and White Beach Resort.
Apparently Hannah hadn't done any in-depth research for this venture. When we got off the bus in Batangas, we found that in order for tourists to be allowed on the island, one must make overnight reservations. So that we did (good thing I decided to bring some extra money along).
Once we made it to the island and got situated in our room, Hannah proceeded to get a bit weirdo on me. That's another story and way too long of a tale to repeat here. Let's just say that she revealed her narcissistic personality, was prone to moodiness and tended to get easily offended.
Still, the sex was amazing that night. And I loved swimming in the ocean. Even did a little yoga on the beach.
Some would say that Hannah was running some sort of ladyboy scam—which is not uncommon at all in the Philippines. If that's true, I'm perfectly okay with it. I got to visit Puerto Galera, which probably wouldn't have happened without her as my tour guide.
Spending a couple of days at the beach with a beautiful woman combined with some amazing sex was more than worth the money I wound up spending (about 10,000 Philippine pesos or $200 USD).
To be brutally honest, there is such a wide discrepancy between the financial situations of the average Filipino and the average American, that sharing some of your wealth is somewhat normal. That's just part of the deal when you visit a third-world country like the Philippines.
What Did I Find Out About Myself and the Philippines?
I would sum up what I learned on my 10 day fact-finding mission to the Philippines like this:
I love ladyboys even more than I thought I would
The right ladyboy would make for the perfect girlfriend
Ladyboys in the Philippines get absolutely no social respect
Most Filipino men will NOT date a ladyboy and actually expect money in return for having sex with them
An American of modest means is considered rich in the Philippines
I'm fond of Geo-arbitrage – I can live on 30% of what I now spend in the USA
Both Filipino women and ladyboys love western men
It's easy to function in the Philippines as English is their national language
The humidity was not nearly as bad as I expected it to be
I will be moving to (Davao City) near the end of August, 2022
Although I did leave a lot about my visit to the Philippines out, the above gives you a fairly good idea of what it was like over there.
Being an inexperienced traveler, I made every mistake in the Philippine playbook—and still had a ton of fun!