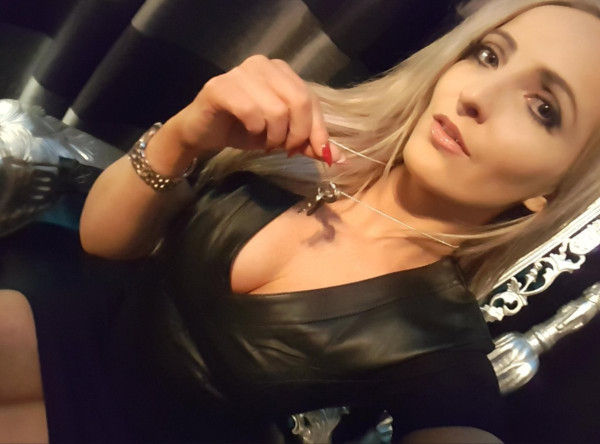 It's one thing for a sissy to be locked up in chastity. It's quite another to be caged with no clear escape options.
That's especially true if your stifled sexuality is under the control of a strict Mistress—a keyholder… aka KH.
Sure, with modern KH apps like Key Holder it's possible to DIY and act as your own KH. I outlined how to do just that in this article.
That method works really well for a disciplined do-it-yourselfer.
But it's not quite the same as having a real live Domme—particularly a sexy bitch with a harsh demeanor—that you can hand the keys to your cage over to.
If that's something you crave, someone to take ownership of your sissy sexuality, then you've come to the right place.
A Caged Sissy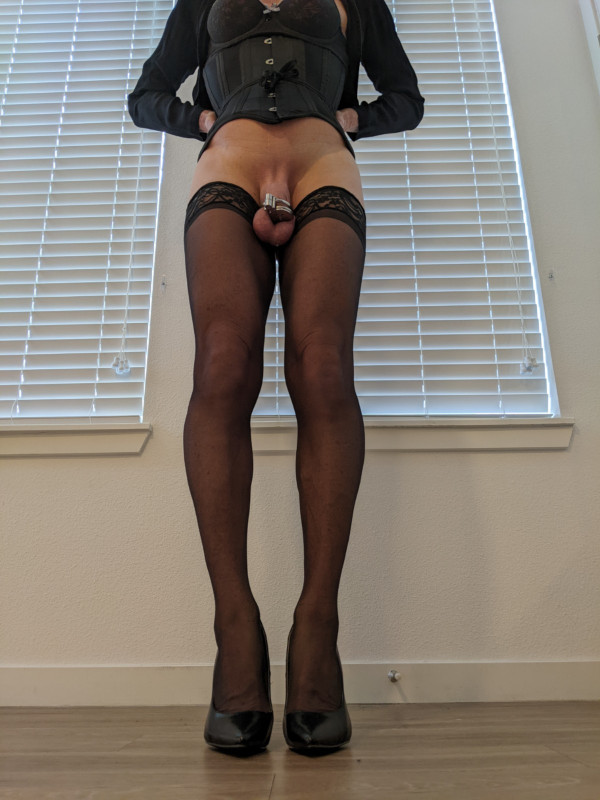 I've always been fascinated with chastity devices. Yep, that's me (just a few months ago) wearing my flat stainless steel cage with a urethral insert.
In order to fulfill my Dominate Miss side, I like having a caged sissy such as yourself under my control. But before coming out as a KH, I wanted to explore what type of keyholding services were being offered.
So last Fall (2021) I signed up for SissyLover's 30 Day Locked in Chastity. I had previously gone through their free sissy training program and was impressed with the thoroughness of that course.
That being said, I wasn't at all dazzled with the 'Locked in Chastity' assignment. It was only $25 for the 30 days but it consisted of a pre-written email sequence that was automatically sent out every few days—a total of 13 emails—that included uploading a photo half-way through for compliance purposes.
I was left with the feeling that I could do a hell of a lot better!
And so that's what I set out to do.
Locktober 2021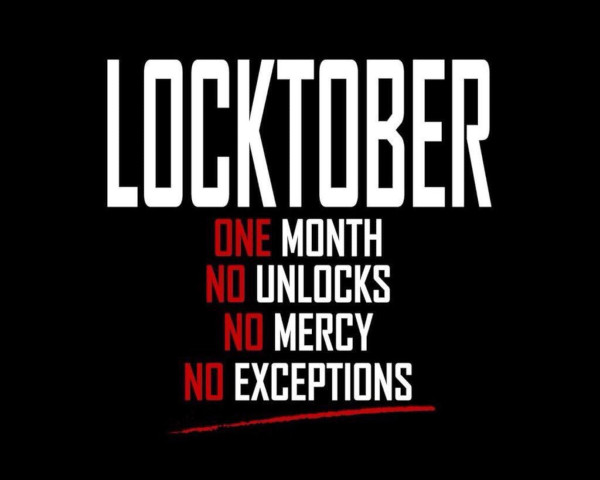 I proceeded to run my very own Locktober 30 Day chastity challenge. I borrowed parts of SissyLover's method, namely pre-written emails, but they were sent out daily.
But my Locktober emails were lengthy and in-depth, filled with some serious-sissy-substance. I used a cage-keys-sealed-in-envelope method of compliance method (borrowed from SissyLover) which was cumbersome, and pretty much unenforceable.
I charged $25 USD for this Locktober event and all the sissies that participated enjoyed the experience. I don't know, perhaps you were one of them.
Interestingly enough, the best part of my 30 day chastity challenge was the additional ongoing personal interaction—via email—that I had going on with several of the Locktober sissy participants. Although, this turned out to be totally unanticipated, it made the entire experience much more fun and exciting.
The only downside, for me anyway, was that I wound up spending a crazy amount of time with these spontaneous email exchanges.
But it was so much fun, it was worth it. And it provided me with invaluable insights as how to make remote keyholding the erotic experience—for both caged sissy and KH alike—that it could, and should be.
Chastity Keyholding Done Right
It all comes down to this: having a sexy Miss (like myself?) holding the keys to your cage is one thing. But having one-on-one communication with her adds that extra element of eroticism that is difficult to duplicate.
Obviously, having a live-in Dominate partner holding the keys to your sexual freedom—perhaps dangling from her neck—would be the ultimate KH experience.
But what I'm going to offer you is the next best thing: without breaking the sissy bank.
For $120 USD per month I will hold the keys to your cage (virtually) while providing personal interaction via email. You pick three days per week and we will have one email exchange (at a pre-arranged time) during each of those three days.
I have my own method to ensure compliance. You may have your own ideas of how to verify your locked-up status. I'm open to suggestions.
What will we talk about in these emails? Well, that's gonna be a private discussion between you and me, your Miss.
It could be about your sexual fantasies
Or mine (HH worship)
It might involve me having you perform humiliating tasks
Maybe some intense tease and denial
Perhaps some SPH (small penis humiliation)
Or whatever your sissy imagination can dream up
It will be a personalized, one-one-one sissy/Keyholder relationship.
Obviously this isn't for every sissy. The prerequisites are that you should already own a chastity cage and have worn it previously for at least one week to 10 days—continuously (yes, that means overnight, 24/7).
You should be willing (and able) to make a commitment of at least 30 days of 24/7 chastity. If you're in a relationship, your partner will most likely need to sign-off on this.
For compliance purposes, you will need an inexpensive, combination lockbox: something like this one: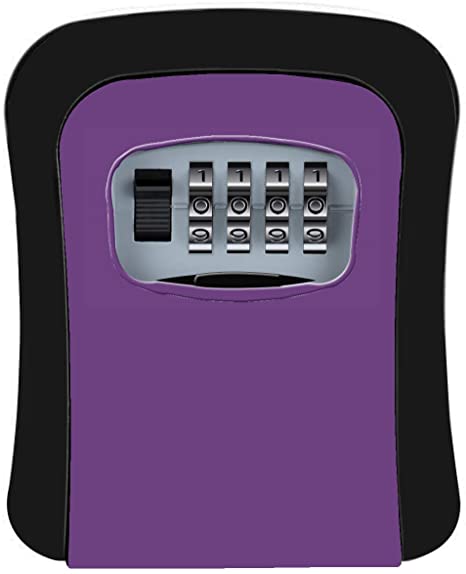 Are You Ready For Me to Hold Your Keys?
If you're up for it, click on the PayPal button below, pay me $120 and I will take full control of your sissy clitty for 30 days. The 30 day clock will not start until expectations are outlined and we are both completely comfortable with how things will play out. This might take us a day or so to sort out.
Upon payment, you will be directed to a page with further instructions. If for any reason we are unable to come to a mutual understanding as to expectations, then I will happily refund your $120.
Being that this is a personalized, one-on-one sissy/Keyholder relationship, I can only accept a limited number of sissies. I'm sure you understand.
Hope to see on the next page darling.
Miss Jordyn