Locktober 2021 Instructions
(You might want to bookmark this page for later)
Okay sweetheart, very soon you will be transformed into my chastised sissy slave. For 31 days!
Hopefully you are reading this page sometime on Wednesday, September 29 or Thursday, September 30. Either way, you have plenty of time to properly prepare yourself for Friday—the beginning of Locktober.
1 – The first thing you need to do is lock your clitty up. If you shave, then take care of that first.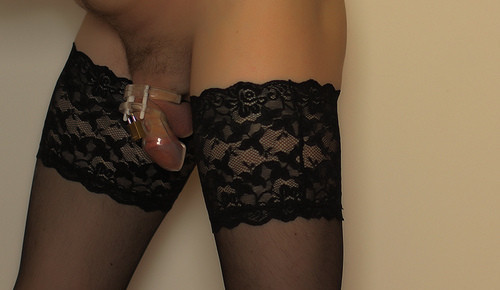 2 – Now, if you have two keys to your chastity cage, take them off the key-ring so that they are separated… like this.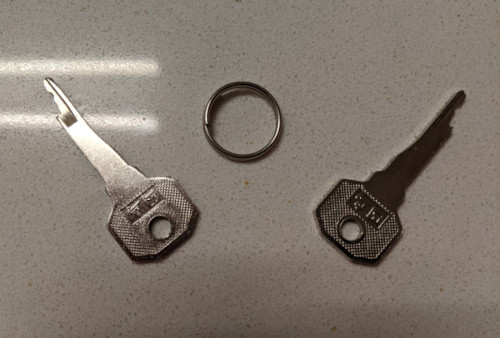 3 – Next, place both keys into the envelope and seal it. Then write Sissy Things across the sealed flap… like this.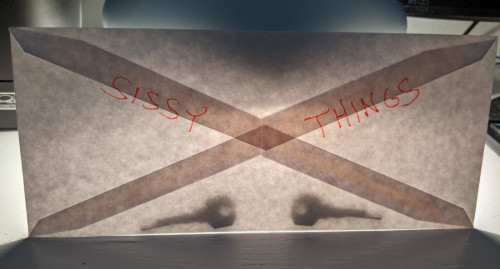 4 – Now take a photo of the envelope with the keys sealed inside. Use a lamp or sunlight from a window to backlight it—so I can easily see the keys inside the envelope. Make sure the entire envelope is visible to me!
5 – Take another photo with both the sealed envelope and your locked clitty appearing in the same picture… like this.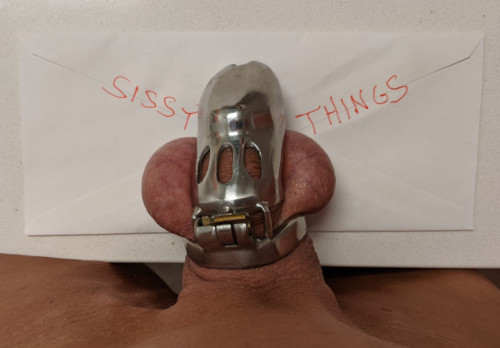 6 – Upload both images here.
You will be prompted to sign in to your Google account to upload your two photos. Keep the images to a maximum of 10MB each. Don't forget to hit the "Submit" button.
If you don't have a Google account, you can easily create one or email the two photos to me: Miss Jordyn.
I will be sending further instructions on Friday October 1, at 8:00am PDT (GMT-7)